I joined JSCC68 held at Sendai city.
Prof. Solomon was awarded to this year's International Award of JSCC.
I enjoyed his award lecture very much!! He is considering the reorganization energies in transfer of nuclei, and I agree on the importance of the parameter in oxidation reactions.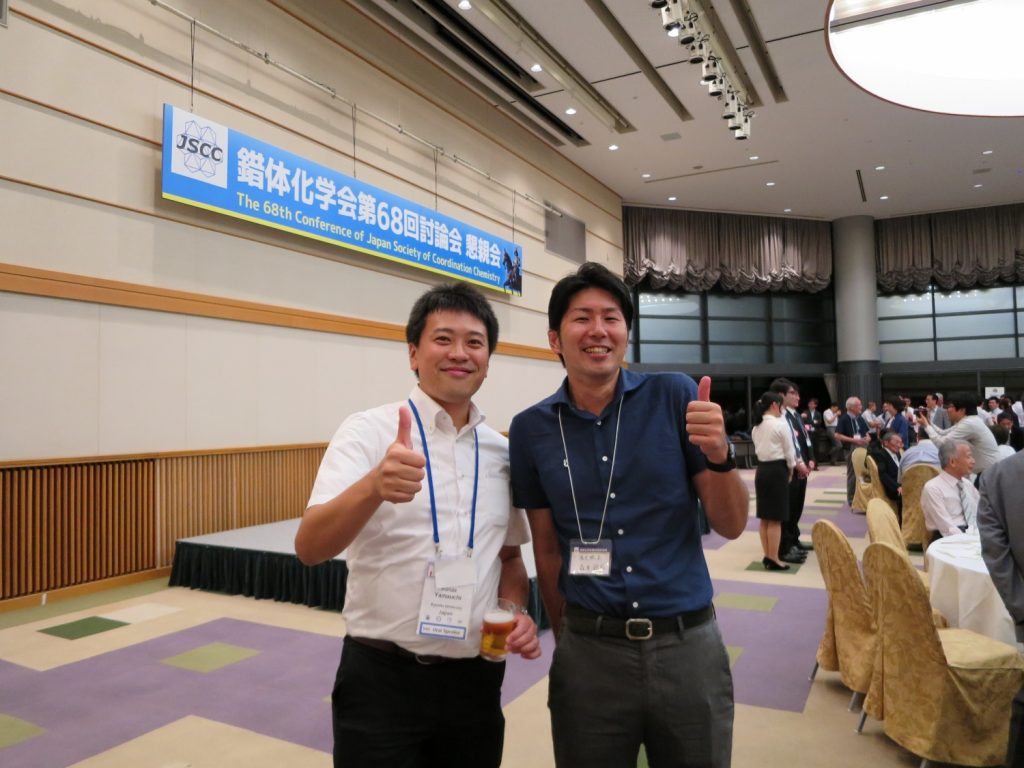 With Yamauchi-san in Kyushu Univ.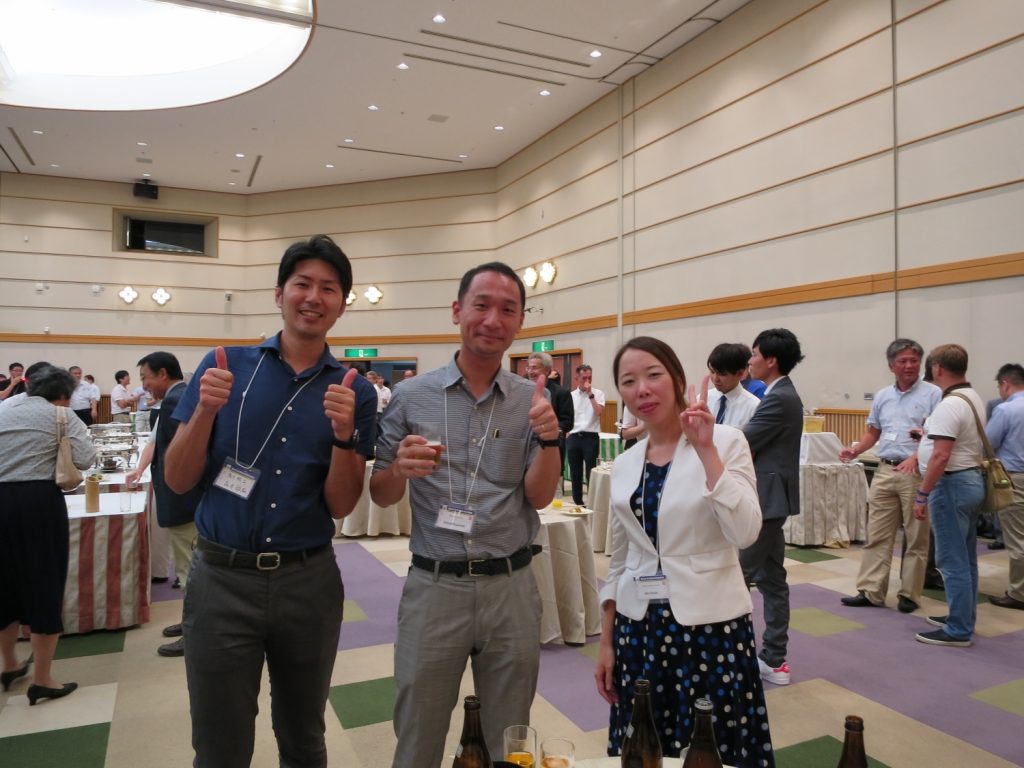 Kusamoto-san (Tokyo Univ.) and Kondo-san (Institute of Molecular Science)